Seventeen Year Young Carbon Mast Restoration
6 Jan 2020
Returning from Singapore, our former client, an Aussie expat living in Singapore, came back to settle in Phillip Island - yacht included.
A racing yacht which Applied Composite Technologies worked on back in 2003, Lunchcutter a Mount Gay 30 class yacht, required restoration work due to wear and tear caused by many years of racing and tropical sun exposure. Lunchcutter was originally rigged by Applied Composite Technologies 17 years ago and the carbon mast required restoration work.
The carbon fibre rig was lovingly restored to its original glory, with some additional enhancements at the request of the client. The mast was shortened, to fit into the new environment - in particular the ability to clear San Remo Harbour Bridge - which resulted in a reduced height and a new modern square top main-sail to increase power and performance.
Even after long service in tough conditions, our carbon fibre masts last a lifetime, like a diamond!
---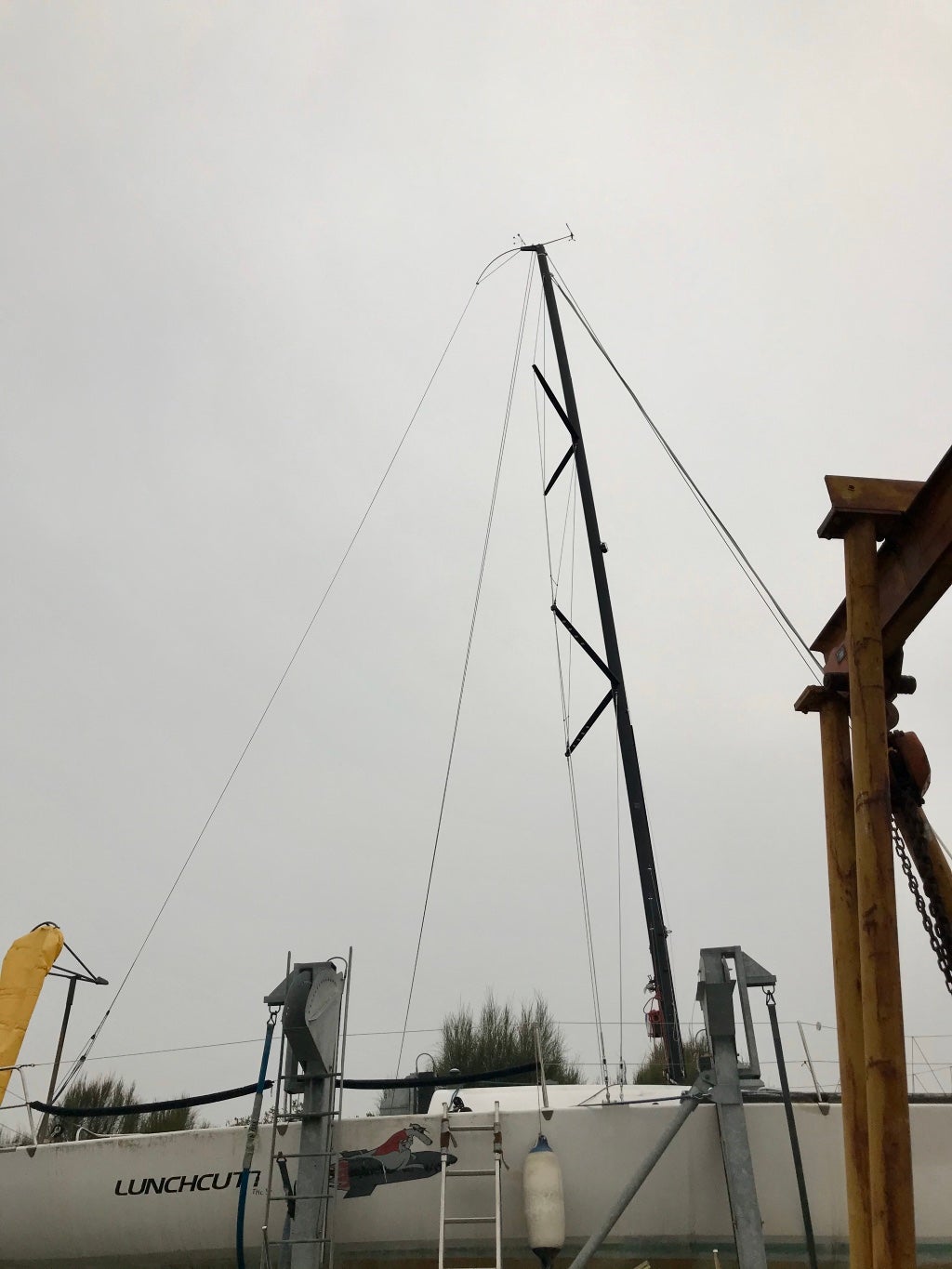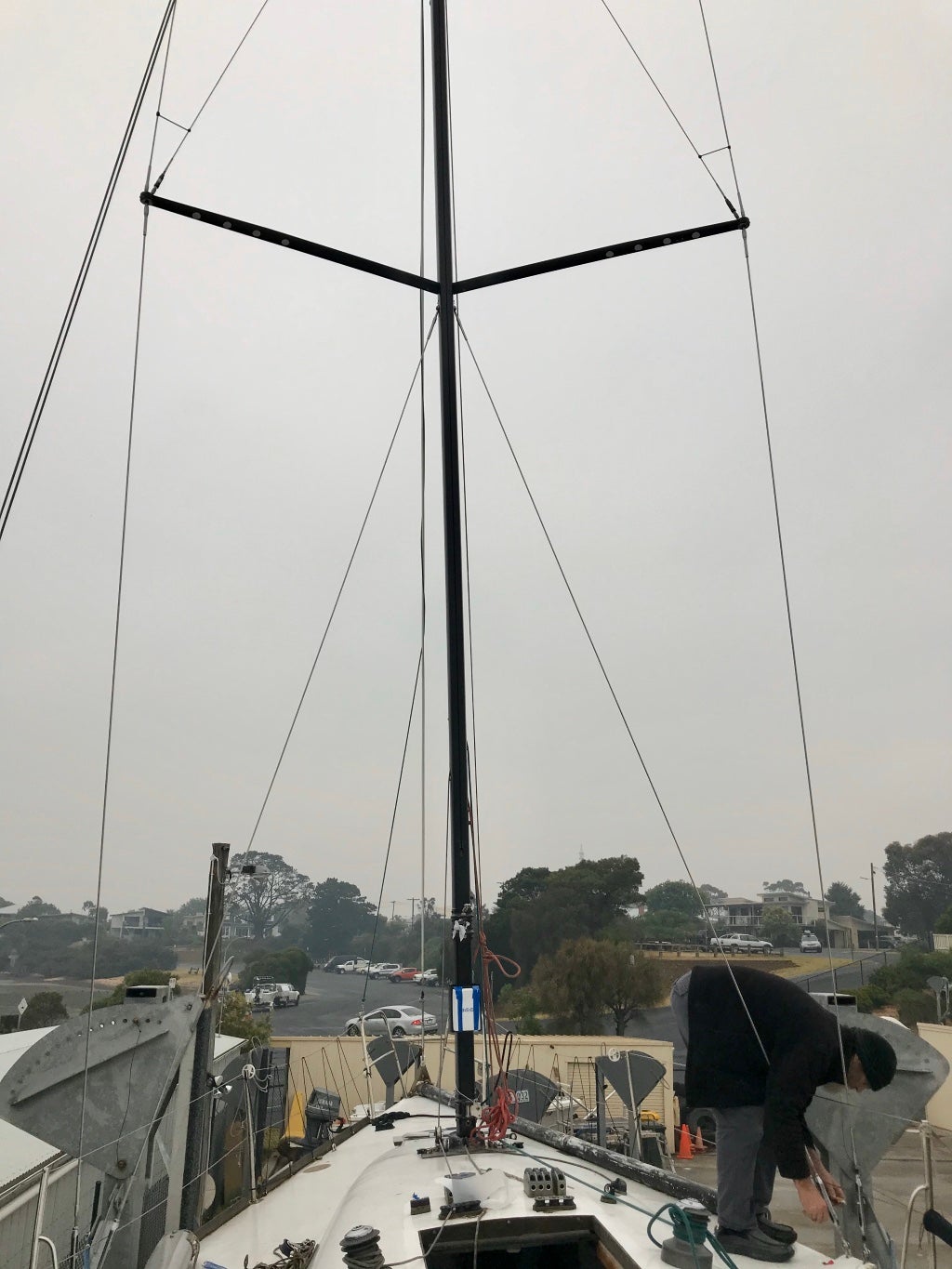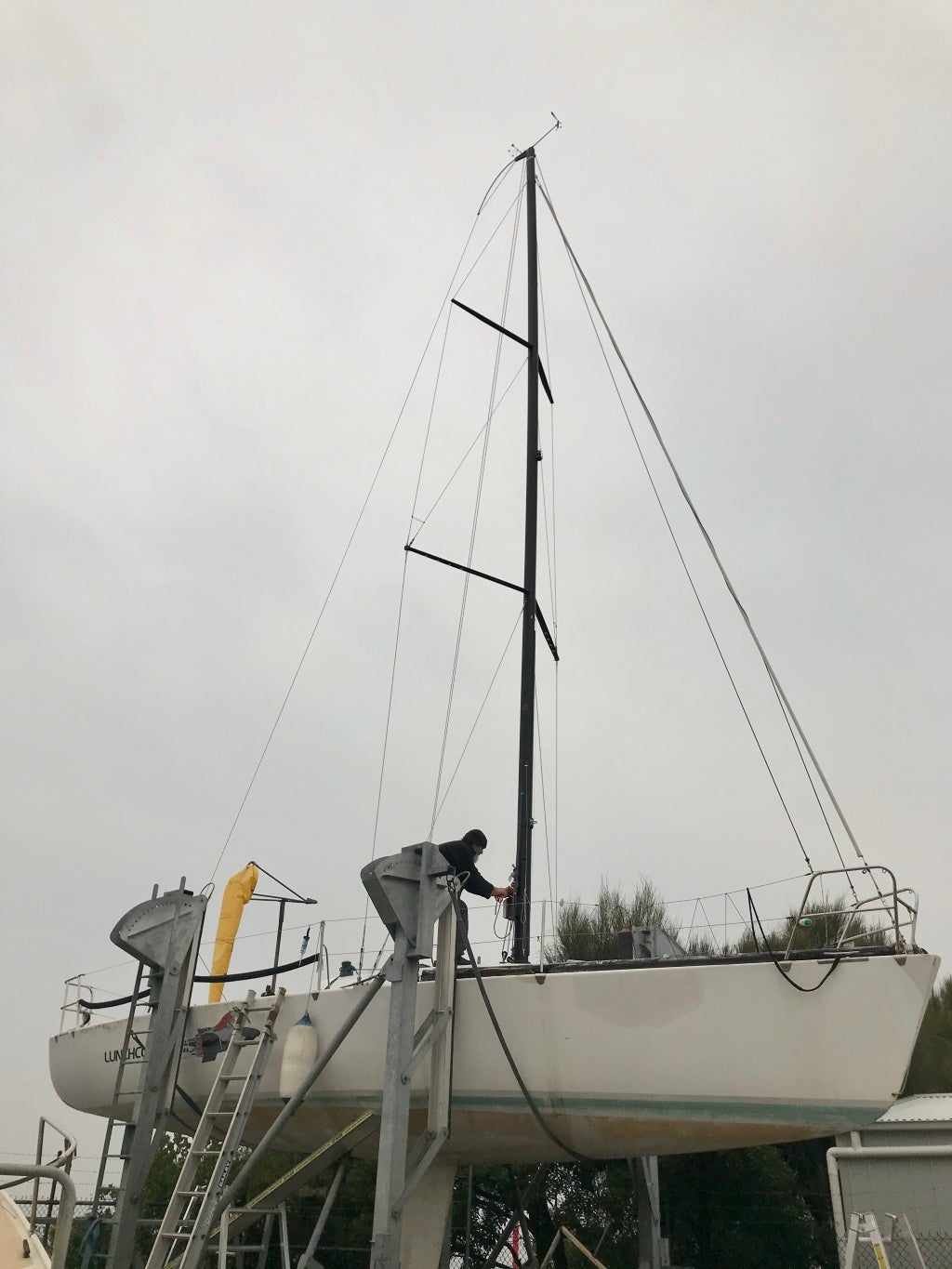 Back to articles page